Print this page
Thank you for your interest in the Wells Fargo Retail Services Home Projects® Visa® Program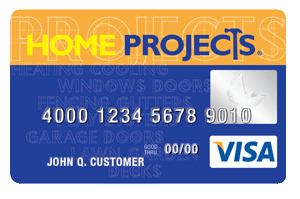 Start enjoying the benefits of the Home Projects Visa program today! Three quick and easy steps is all it takes to enroll.
Step 1: Open, complete and print the Home Projects Visa Enrollment form for each legal entity. Does the legal entity operate at different locations? If so, please print and complete the Additional Location form for each location.
Step 2: Review all forms to ensure completion.*
Step 3: Fax all completed forms to 877-279-4548.
Questions regarding the forms? Please call toll-free: 800-248-5012 for assistance!
* Please refer to the checklist, included with your enrollment documents, to assist with proper, accurate completion. Faxes with missing pages and/or incomplete information will delay the enrollment process.
Note: All forms are designed so you can open and complete the documents by typing the requested information into the document. This will help reduce the need for you to enter duplicate information and assure legibility.
Be sure to include your Wells Fargo Retail Services sales representative's four-digit identification number on the application or your enrollment will be delayed.
You must have Adobe Acrobat Reader software to download these PDF forms. If you don't have Adobe Acrobat Reader, you can download it now for free.