Wells Fargo Health Advantage®
| | |
| --- | --- |
| | Giving you additional flexibility to offer patient financing |
Give your patients budget flexibility through the Wells Fargo Health Advantage credit card program. You have the opportunity to build your practice and help your patients make informed choices regarding their treatment and care while paying over time.
With competitive provider rates, efficient online tools, and a competitive Annual Percentage Rate (APR), this program can benefit you and your patients.
Practice Benefits Selected
By adding the
Wells Fargo Health Advantage
credit card program to your patient resources, you'll be able to:

Attract new patients while developing long-term relationships
Enable your patients to make informed choices about treatment and care for themselves, their family members, or their pets

Provide quick responses and quick decisions
Fast, convenient online patient application processing and payment estimator
On-the-spot credit decisions
Consistent credit approvals
Competitive credit limits
Fast deposit of funds (typically within 48 hours)
Prompt Wells Fargo Health Advantage program support to your inquiries

Offer exceptional service and support
Quick program implementation
Comprehensive training options
Wells Fargo Health Advantage relationship support for your program

Gain access to tools that grow your practice
Competitive financing options
Full access to the Online Resource Center for application, transaction, reporting, and training needs
Wells Fargo Health Advantage credit cards embossed with your practice name
Marketing support, including patient brochures, tent cards, window stickers, and payment estimators, to educate your patients on their financing options
Patient Benefits Selected
With a comprehensive range of financing plans from a stable and trusted financial services company, your patients have the budget flexibility to finance their treatment or healthcare expenses and pay over time.

Benefits include:
Special financing plans allowing your patients to pay over time
Quick in-office or online credit card application
Easy-to-understand monthly statements
Online account management and bill payment options
Revolving line of credit that your patients can use over and over again
Competitive Annual Percentage Rate (APR)
Eligible cardholders receive free access to their FICO® Credit Score using Wells Fargo Mobile® Banking, factors that affected it, and personalized Wells Fargo credit tips*
Common Benefits Selected
You may have specific questions about the
Wells Fargo Health Advantage
credit card program or financing. If you have other questions, please
contact us
.
Healthcare industries
If you're a provider in one of the healthcare industries listed below the Wells Fargo Health Advantage credit card program is for you. Contact us to learn how this consumer financing program can help your patients and clients pay for the treatment over time.
We're eager to show you why the Wells Fargo Health Advantage credit card program is an excellent choice for your practice. There's no fee to enroll – contact us for more information.
---
*You must be the primary account holder of an eligible Wells Fargo consumer account with a FICO® Score available, and enrolled in Wells Fargo Online® banking. [Availability may be affected by your mobile carrier's coverage area. Your mobile carrier's message and data rates may apply.] Eligible Wells Fargo consumer accounts include deposit, loan, and credit accounts. Other consumer accounts may also be eligible. Contact Wells Fargo for details. ↩
Important: There are many factors that Wells Fargo looks at to determine your credit options; therefore, a specific FICO® Score or Wells Fargo credit rating does not necessarily guarantee a better loan rate, approval of a loan, or an automatic upgrade on a credit card.
Wells Fargo and Fair Isaac aren't credit repair organizations as defined under federal and state law, including the Credit Repair Organizations Act. Wells Fargo and Fair Isaac don't provide "credit repair" services or advice or assistance with "rebuilding" or "improving" your credit record, credit history, or credit rating.
FICO is a registered trademark of Fair Isaac Corporation in the United States and other countries.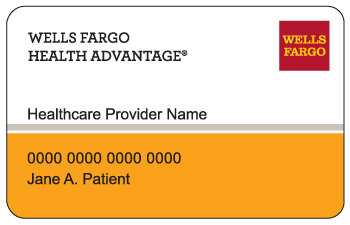 Not a business?
Cardholders call
1-877-805-7744
Mon–Fri: 8:00 am - 6:00 pm
Central Time
Increase business with:
Greater customer purchasing power
Special terms promotions
Unique marketing opportunities
Consistent credit approvals
Competitive credit limits
Questions?
Businesses call
1-800-577-5221
Mon–Fri: 7:30 am - 5:30 pm
Central Time